Hello.
Recently I found another japanese manga called 'My Idolroid'(Boku no Aidoroidu).
Because I'm not a japanese, I can't explain or describe what story of the manga goes specifically. I'm so sorry for that.
But as you can guess what it would be like roughly from name of the manga,
A gynoid which is made for being ultimate idol singer appears and SHE HAS WHAT WE ANTICIPATE from fembot character.
And I wanted to share it with all of ASFR Holics here.
These are several robotic revelation from the manga.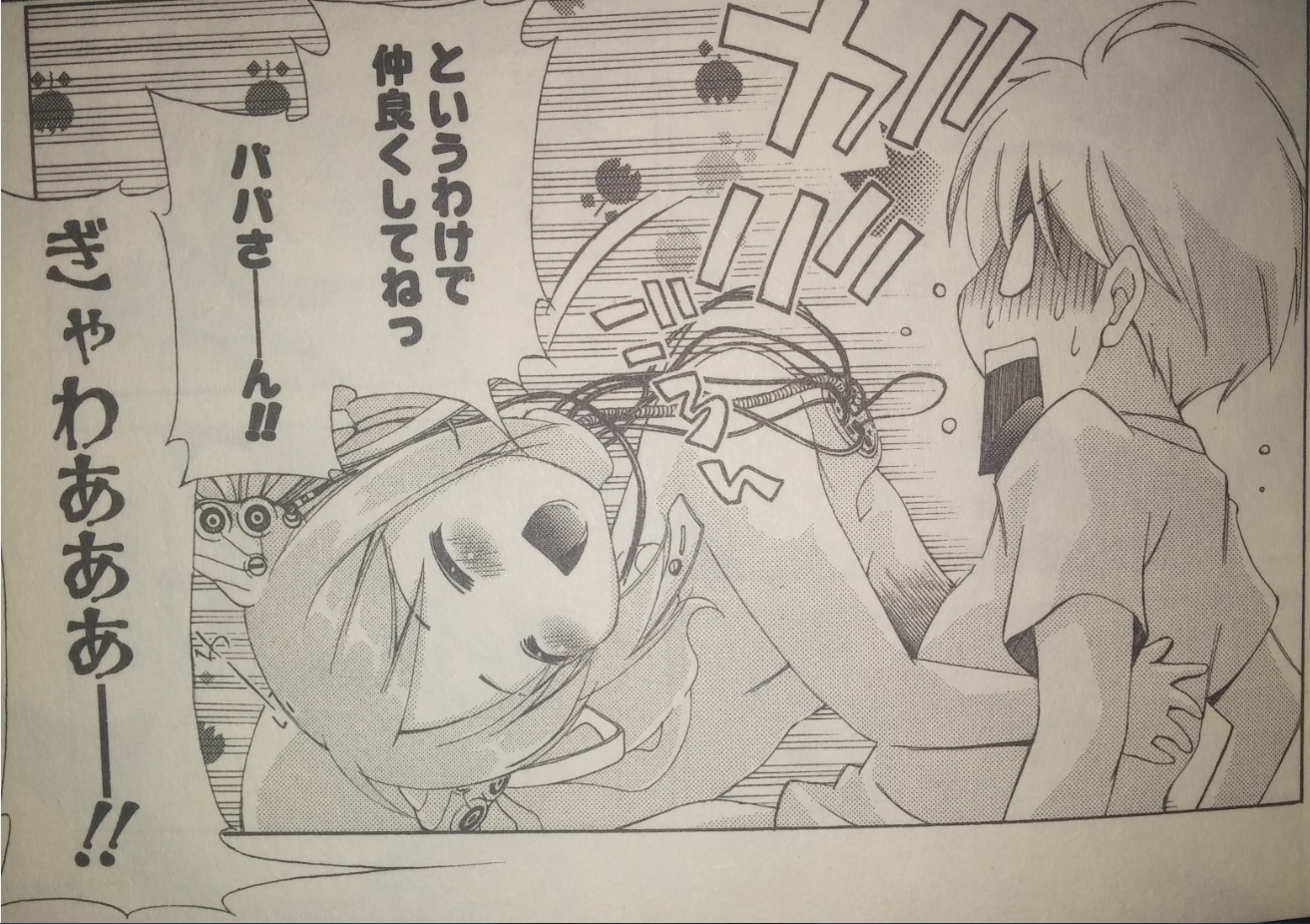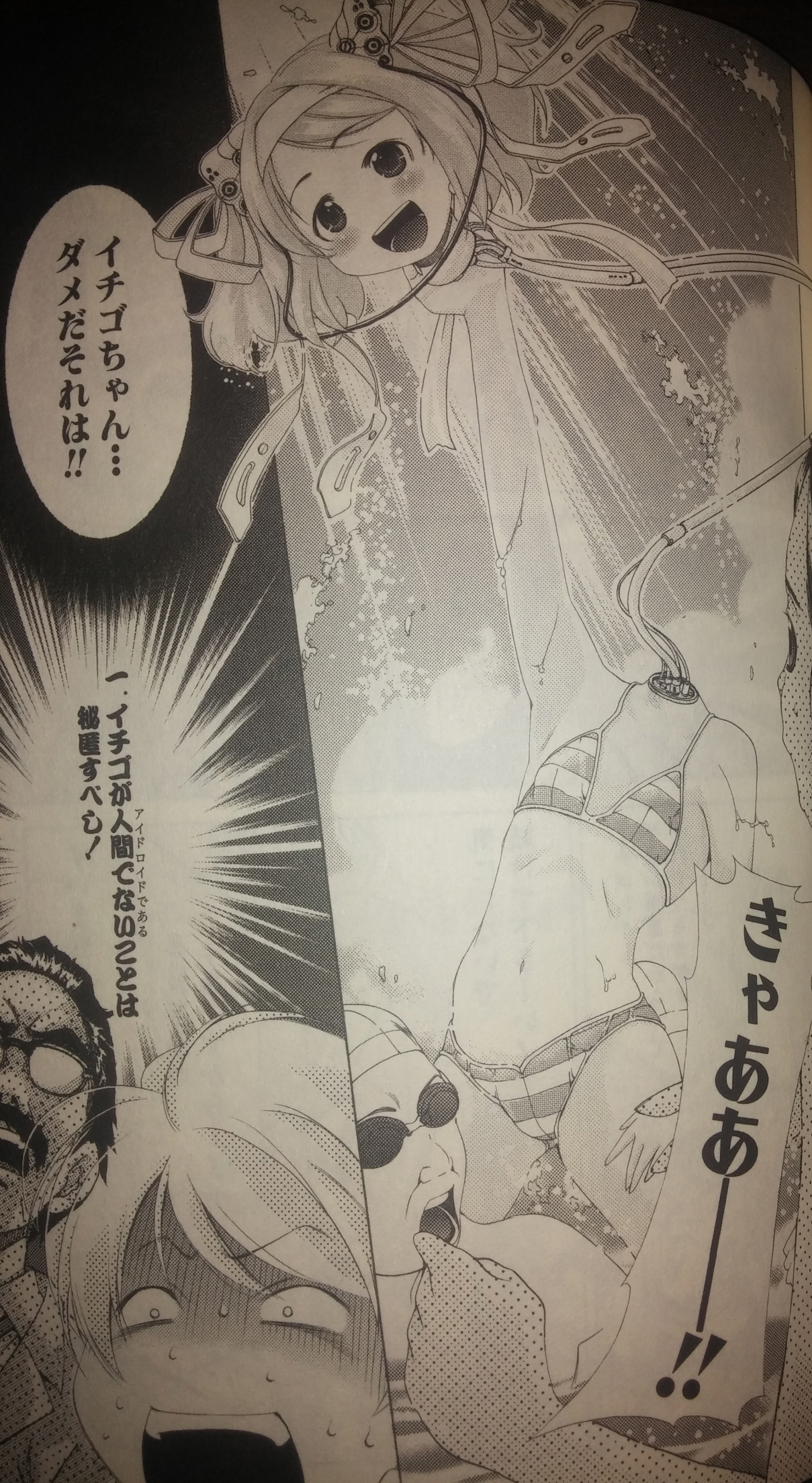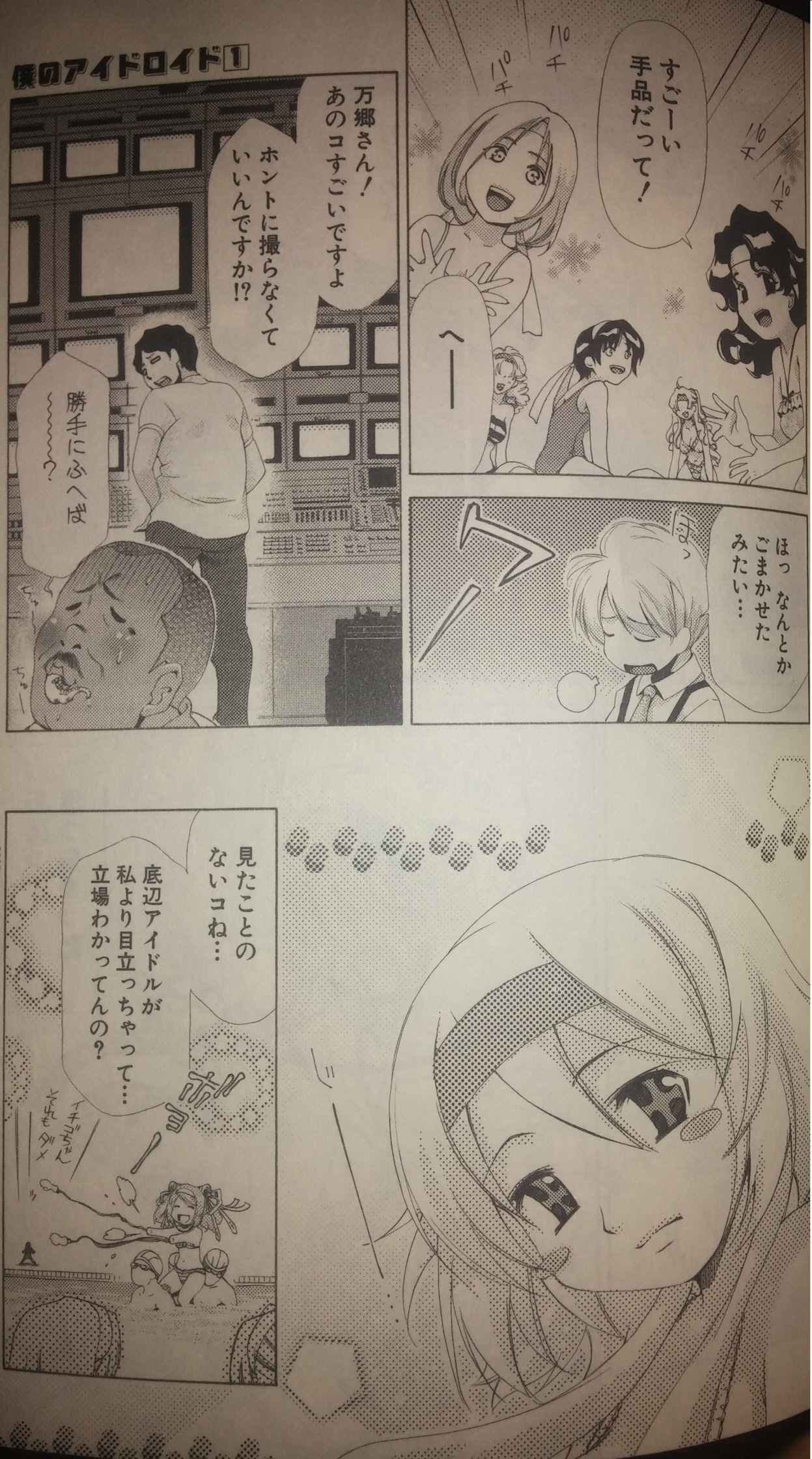 P.S 1: Since Knowing this manga, I desperately found Vol.2 of the manga, but i could not.
Does anybody in here know whether artist of the manga has published Vol.2 or not? I'm really curious.
P.S 2: Once again sorry for poor english.